Let's start at the beginning…
In 1934 in a neighborhood community known quaintly as the Highlands a local couple named Carl and Margaret Kaelin decided to open a family restaurant. Kaelin's Restaurant was born and over the years thrived creating countless memories for generations of Louisvillians. The restaurant became known as the "birthplace of the cheeseburger" serving the first version of this timeless classic for over 70 years. This claim to fame is argued amongst historians and the real origins are unconfirmed for the record books. However, if you mention the name Kaelin's Restaurant to anyone from Kentucky you will resoundingly here, "the cheeseburger place?" As this angle wasn't enough Kaelin's boasts another equally impressive distinction, Kentucky Fried Chicken. In its infancy KFC and specifically Harland Sanders himself cooked and sold his famous chicken within these walls. Kaelin's will forever be the first business to serve the colonels famous recipe in the city of Louisville. This is history to each and every member of our society and needs a rebirth to retain its former glory.
We are very excited to bring you 80/20 @ Kaelin's and look forward to serving you for years to come. 
♦   Owners: William DuBourg, and Matt Staggs   ♦
Owners: William DuBourg, and Matt Staggs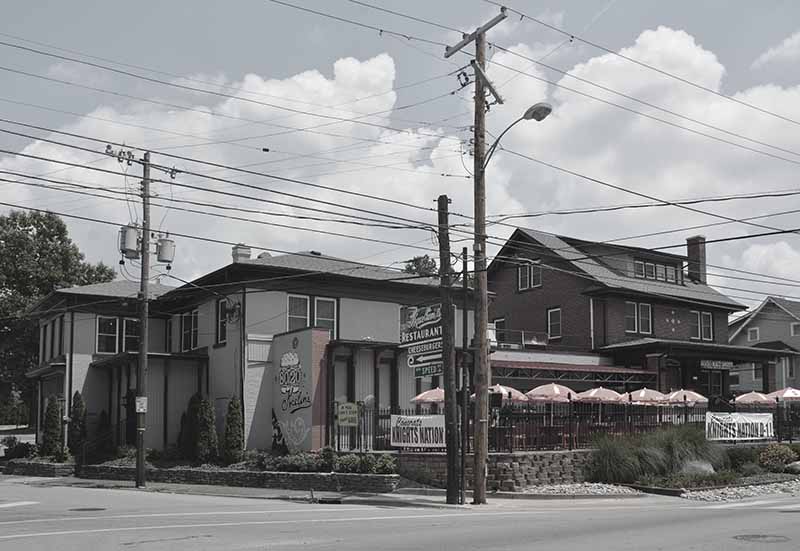 ICE CREAM SHOPPE NOW OPEN!
80/20 MALT SHOPPE HOURS:
CHECK OUR FACEBOOK PAGE FOR CURRENT HOURS.
80/20 @ Kaelin's